Sen. Ron Wyden Introduces Hemp Amendment to Farm Bill
Call and Write to Your Senators Today!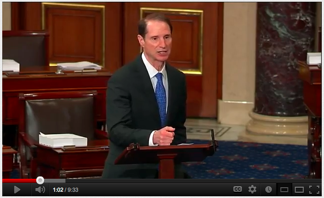 Dear Reader,

Senator Ron Wyden of Oregon has introduced an industrial hemp farming amendment to Farm Bill that would allow U.S. farmers to once again grow industrial hemp. We now have an amazing opportunity! This historic amendment would finally bring hemp farming back to farms in the U.S.

This is the chance we have been waiting for and there is a very limited time to act. Please share this alert widely by forwarding this email, sharing this
link
, and calling your friends.
The Senate continues to work on a larger agreement for amendments to the Farm bill. So far our supporters have sent over 10,000 emails to their Senators and made over 1,000 phone calls in support of Senator Ron Wyden's hemp farming amendment! We now have word that at least one more Senator is going to sign on as a cosponsor. So, you are making a difference. If you have not written yet, please do. If you have not made the calls, they are especially important. Keep up the great work!
To learn more about this important amendment please see our
Legislation
page.