Dear Reader,
I'm sitting here looking out my office window at the beginnings of an early and significant Spring snow here in Maine. I have taken care of the afternoon chores, fed and watered the chickens, collected eggs and attended to my dog, Guinness. I took a walk around the house and the crocuses and daffodils look a little unhappy in the snow. Sometimes things are like that.
The modern hemp industry had its beginnings in Canada almost ten years ago. On May 14, 1997 the Controlled Drugs and Substances Act came into force, setting the stage for the planting of 5,857 acres of industrial hemp in the Spring of 1998. Since then, the Canadian hemp industry has expanded to produce 48,060 acres last year. Like all nascent industries, there have been some setbacks and bumps in the road, though everyone has been able to work through them.
What was predicted by the USDA to be a "small, thin market" has actually turned into one of the fastest-growing segments of the natural foods industry. The DEA tried to ban hemp foods, but they were misguided as well, and in reality their efforts actually helped grow the markets and increase overall awareness. Vote Hemp estimates that annual retail sales of hemp foods in the United States are now in the range of $14 to $16 million.
This goes to show that the marketplace should determine the ability of farmers and producers to grow and manufacture hemp, not some government agency or committee. I may never choose to grow hemp seed for my chickens on my own fallow land, but a farmer down the road should not be prohibited from putting a few acres of hemp into his crop rotation. Just like the crocus in the fresh Spring snow, sometimes when things look the most bleak, really beautiful things are not far away.
If you live in the United States, please take a few minutes to send a letter asking your U.S. Representative to co-sponsor H.R. 1009, the Industrial Hemp Farming Act of 2007. If you live in Wisconsin, South Carolina, North Dakota, New Hampshire, Hawaii or California, you can also send a letter to your elected state representative in support of hemp legislation there.
Please make a contribution to Vote Hemp today to help us continue fixing the situation here in the U.S.
We need and truly appreciate your support!
Best Regards,
Tom Murphy
Weekly News Update Editor
Weekly News Update Stories
It's Time for a Victory for Hemp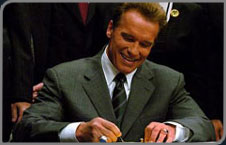 Editorial
Appeal-Democrat
March 28, 2007
The Assembly Public Safety Committee held hearings Tuesday on AB 684, the industrial hemp bill sponsored principally by San Francisco Democrat Mark Leno and Irvine Republican Chuck DeVore. A similar bill, allowing California farmers to grow industrial hemp for food, fiber, cosmetics and other products, passed the Legislature last year but was vetoed by Gov. Schwarzenegger.
The Legislature would do well not to be discouraged by this history and pass AB 684 overwhelmingly. Gov. Schwarzenegger, once he understands that some of his stated reasons for vetoing it last year are off-base, would benefit all Californians by signing it.
Decade of Legalized Industrial Hemp Celebrated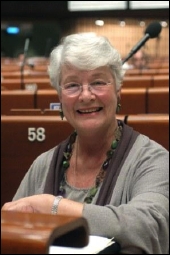 By Ashley House
The Woodstock Sentinel Review
March 26, 2007
It only seemed fitting for the woman responsible for Canada's hemp industry boom to speak at the Ontario Hemp Alliance's annual general meeting. Senator Lorna Milne flew with her husband from Ottawa to attend the meeting at Grace Presbyterian Church.
"She was the frontwoman behind it all," said Geofrey Kime, president of Stemergy, a renewable fibre company. "We presented the issue to her, and she ran with it. Without her support it would be difficult for the hemp industry to grow as quickly as it did."
After being labelled a controlled substance for its small amount of tetrahydrocannabinol (THC) and with a resemblance to marijuana, it was Milne who headed the Senate committee that made changes to Canada's Food and Drugs Act and helped push for the Controlled Drugs and Substances Act. The amendments allowed hemp to be grown as an industrial crop.
Scientist Recommends Local Hemp Industry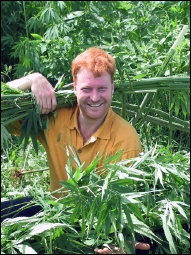 By Jacqui Peake
ABC North Coast NSW
March 27, 2007
Northern Rivers farmers struggling with dry conditions could consider hemp crops as a farming alternative, says Dr. Keith Bolton, a scientist who has been trialling the crop in the region.
Dr. Bolton has been trialling industrial hemp crops on the North Coast since 2001 and says the results indicate the crop has commercial potential. But he says government red tape is preventing a potential hemp industry from developing.
DEA Won't Rule on ND Hemp Licenses in Time for Spring Planting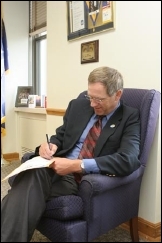 By Blake Nicholson, AP
The Bismarck Tribune
March 31, 2007
The federal Drug Enforcement Administration has told North Dakota officials it is "unrealistic" for them to expect the DEA to approve industrial hemp production by Sunday.
State Agriculture Commissioner Roger Johnson sums up the DEA response in two words: permission denied.
Farmers Dave Monson and Wayne Hauge in February were issued the nation's first licenses to grow industrial hemp, a cousin of marijuana that falls under federal anti-drug rules even though it does not produce a high. The state licenses are worthless without DEA permission.
Hauge has said his crop must be in the ground by mid-May, and he needs time to acquire seed and prepare the land.
Johnson hand-delivered to the DEA federal applications on Feb. 13 from Monson, a state lawmaker who farms near Osnabrock, and Hauge, a farmer from Ray, along with the farmers' nonrefundable $2,293 annual federal registration fees. He asked for a decision by April 1.
[More...]