Hemp Bills Remove Barriers to Commercial Hemp Farming, Commission Studies, and Call for Action from DEA and Congress
US farmers will soon have the right to grow industrial hemp for food, clothing, paper, body care, bio-fuel and even auto parts, if hemp bills in 11 states are successful this year.

North Dakota has already passed 5 hemp bills this year. The legislature wrapped up last week by telling the U.S. Drug Enforcement Administration that it would no longer require state-licensed industrial hemp farmers to seek DEA licenses. The law change removes DEA licenses as a requirement of state law, but it can't protect farmers from federal prosecution. Vote Hemp will support a lawsuit brought by ND-licensed hemp farmers to prevent the DEA from enforcing federal marijuana laws against them. If the farmers' lawsuit, which will be filed in the coming weeks, is successful, states across the nation will be free to implement hemp farming laws without fear of federal interference. Read more about North Dakota's bold action...

Donate to the farmers' legal support fund.
2007 Industrial Hemp Legislation
Hawaii

In Hawaii, HB 1535, a bill to legalize and regulate the production of industrial hemp, failed to make the March 8 "First Crossover," the deadline for passing in the House and being transferred to the Senate. The bill will be carried over to the next legislative session.
Idaho

Idaho's resolution asking the U.S. Congress to legalize hemp farming was killed in the House Agricultural Affairs Committee earlier this year.
Minnesota

Minnesota had a hemp farming bill, HF 2168, introduced late last month. It has been referred to the House Agriculture, Rural Economies and Veterans Affairs committee.
New Hampshire

After Vote Hemp National Outreach Coordinator Tom Murphy testified before the New Hampshire House Environment and Agriculture Committee in favor of HB 424, the bill passed the committee and then the full House, 190-76. Tom testified again when the bill was heard by the Senate Committee on Commerce, Labor and Consumer Protection on April 24. The Senate has until June 7 to act on the bill.

New Hampshire Hemp News
Senate to vote on hemp
New Mexico

New Mexico passed HM 49, a resolution urging Congress to remove barriers to industrial hemp farming and the state to study the feasibility of hemp for New Mexico, with an overwhelming 59-2 vote in the House.

New Mexico Hemp News
Industrial hemp provides many benefits to society
North Dakota

North Dakota passed five new hemp laws in 2007. Two were resolutions urging Congress to recognize the multiple benefits of industrial hemp and directing DEA to differentiate between industrial hemp and marijuana. Three were bills making improvements in the state's industrial hemp law. Under the new law, state-licensed North Dakota hemp farmers no longer have to seek DEA licenses.

North Dakota News Articles
Johnson urges DEA to act on industrial hemp applications
Oregon

At the request of Living Tree Paper Company, Senator Floyd Prozanski introduced SB 348 in the Oregon Senate on January 12, 2007. The bill would allow farmers to grow industrial hemp with a state license. The bill was referred to the committee on Environment and Natural Resources and then Ways and Means on January 18. A public hearing was held in the Senate Environment and Land Use Committee on April 24.
South Carolina

The South Carolina Industrial Hemp Research Act, H. 3305, was introduced in January and is currently in the House Committee on Agriculture, Natural Resources and Environmental Affairs.
Congress

H.R. 1009, the "Industrial Hemp Farming Act of 2007," was introduced in Congress in January. The bill excludes industrial hemp from the definition of "marihuana" in the Controlled Substances Act and gives states the exclusive authority to regulate the growing and processing of industrial hemp under state law. The full text of H.R. 1009, Rep. Paul's House floor comments, and the CRS Report "Hemp as an Agricultural Commodity" can all be read at: http://www.votehemp.com/federal.html

"Under the current national drug control policy, industrial hemp can be imported, but it can't be grown by American farmers," says Eric Steenstra, President of Vote Hemp. "The DEA has taken the Controlled Substances Act's antiquated definition of marijuana out of context and used it as an excuse to block industrial hemp farming. The Industrial Hemp Farming Act of 2007 will bring us back to more rational times when the government regulated marijuana, but told farmers they could go ahead and continue raising hemp just as they always had," says Mr. Steenstra.
Current Action Alert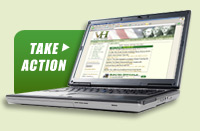 Nationwide: Click here to send a letter urging your U.S. Representative to co-sponsor HR 1009, the "Industrial Hemp Farming Act of 2007."