Please Call New Jersey Governor Chris Christie
Ask Him to Sign the Hemp Farming Bill S3110 / A2415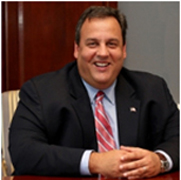 Governor Chris Christie
Dear Reader,

Earlier this week the New Jersey legislature passed a hemp farming bill. The vote in the Senate was 37-0 and the Assembly vote was 65-8! We need now your help and ask that you make phone calls in support of S3110 / A2415 today!
URGENT: Please call Governor Chris Christie at 609-292-6000 and ask him to sign the hemp farming bill S3110 / A2415. Please tell the person who answers the phone that you would like to leave a message for the Governor about signing a bill. Once you are transfered please tell the Governor's staffer:
* Governor Christie: Please sign the hemp farming bill S3110 / A2415.
If you can't get through or would rather send an email please use the
Governor's contact form
. To use the email form please use the
Select Email Topic
pull down next to the picture of Governor Christie. His staffers have told us that the best topic to use is
Economic Growth
. Then click the
blue "Continue..." button
. On the next page next to
Select a sub-topic:
choose
Small Business
. Please fill out the rest of the form with the required information and at the bottom use
Please Sign S3110 / A2415
for the
Subject:
and for the
Message:
please write
Please sign the industrial hemp farming bills S3110 / A2415.
and sign your name.
Remember to click the Send Your Message button at the bottom of the page when you're done!
When you finish leaving a message or sending an email in support of industrial hemp, please pass the information and phone number to friends and family in New Jersey and ask them to call or email the Governor as well. Thank you so much for your support!