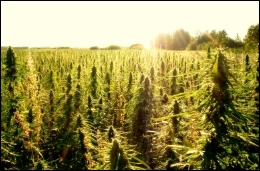 URGENT! Hemp Amendment for the Farm Bill to be Introduced, Call & Email Your Senators Today!
We need you to call your Senators in Congress and ask them to support & vote for the Industrial Hemp Amendment to the Farm Bill and let U.S. farmers grow industrial hemp once again. Please click here and make the call now! We have a short, easy to use script and phone numbers will be provided after you enter your Zip Code on our web site at: http://votehemp.com/farmbill Thank you very much for taking the time to call and sending us feedback on your call!
---
Vote Hemp is a national, single-issue, non-profit advocacy group founded in 2000 by members of the hemp industry to remove barriers to industrial hemp farming in the U.S. through education, legislation and advocacy. We work to build grassroots support for hemp through voter education, registration and mobilization, as well as defend against any new laws, regulations or policies that would prohibit or restrict hemp trade.
Industrial hemp is the non-psychoactive, low-THC, oilseed and fiber varieties of the Cannabis sativa plant. Hemp has absolutely no use as a recreational drug.
---