Vote Hemp 2012 Presidential Candidate Report Card
Hemp is Part of Initiatives in Three States


Dear Reader,
Next Tuesday will be an historic election here in the U.S. To help make your choice for president we have released the
Vote Hemp 2012 Presidential Candidate Report Card
. In addition to giving them a letter grade, we have linked to interesting facts about the candidates that are related to hemp. Each of the candidates profiled also has a link to their candidate's page on our site, where you can email them and ask for their position on the issue of allowing hemp farming and processing in the U.S. once again.
This election is historic from our perspective because there are voter initiatives in three states that will allow for cannabis to be grown and distributed. All three have a hemp component! Please click through to
Amendment 64 in Colorado
,
Initiative 502 in Washington
, and
Measure 80 in Oregon
to learn more about each one. As you would expect, each state initiative is controversial within the cannabis community, as well as on the state and national level.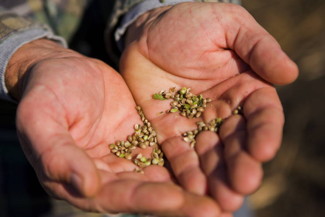 We have tools online to help you make up your mind about voting for the candidates of your choice. Our
Elections & Candidates page
has a variety of features to help you. You can find a candidate's page using your address, their last name, and a map of the U.S. to browse races by state.
We also have pages with the sponsors of
H.R. 1831 in the House
and
S. 3501 in the Senate
, should you choose to use their sponsorship of a hemp farming bill in your decision to vote for them. Each bill sponsor is listed alphabetically by state, and their bio page links to their candidate's page and their opponent(s) pages. We hope that you find these resources useful.
If you have not already, please remember to vote on Tuesday, November 6th!