Amendment 64 and Initiative 502 Approved By Voters
Hemp is Now Defined in Law in Two More States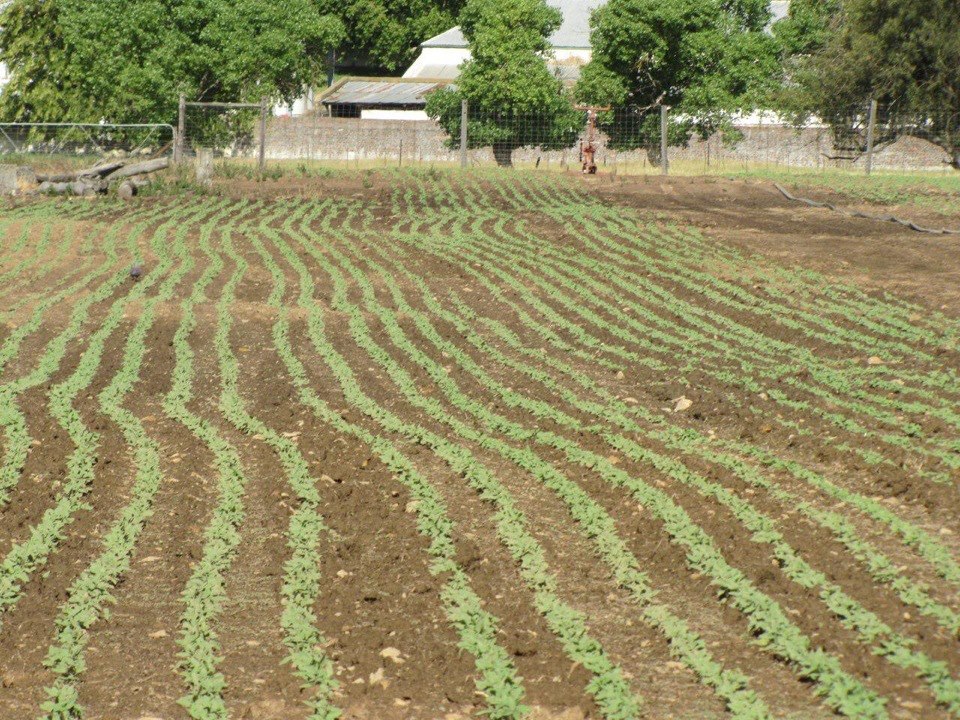 Dear Reader,
Yesterday, voters in the states of Colorado and Washington passed cannabis legalization and regulation measures.
Amendment 64
and
Initiative 502
both passed by a margin of 55% to 45% and each one defines industrial hemp in slightly different ways. We hope to see an industrial hemp trial, like the one in South Africa pictured at right, sometime in the near future.
The Colorado definition is:
(d) "Industrial Hemp" means the plant of the genus Cannabis and any part of such plant, whether growing or not, with a delta-9 tetrahydrocannabinol concentration that does not exceed three-tenths percent on a dry weight basis.
and the Washington definition is:
(s) "Marijuana" or "marihuana" means all parts of the plant Cannabis, whether growing or not, with a THC concentration greater than 0.3 percent on a dry weight basis;
Amendment 64 not only defines industrial hemp, it also instructs that the state legislature shall enact legislation governing the cultivation, processing and sale of industrial hemp by July 1, 2014.
We will be reaching out to legislators in the states of Colorado and Washington to help with the introduction of needed legislation. We need your support to continue our efforts at the state and federal level. Please consider making a donation today to help us further our important work.

Vote Hemp is actively working to change federal law, however the federal goverment currently does not recognize the distinction between industrial hemp and marijuana. In a statement that was sent to
The Hemp Report
, Jeff Dorschner, Spokesman, U.S. Attorney's Office, stated "The Department of Justice's enforcement of the Controlled Substances Act remains unchanged. In enacting the Controlled Substances Act, Congress determined that marijuana is a Schedule I controlled substance. We are reviewing the ballot initiative and have no additional comment at this time."
Vote Hemp will also continue to work with Congress to get the Industrial Hemp Farming Act passed to enable the farming and processing of hemp in the U.S. once again.