Welcome to the Vote Hemp FAQ page. We hope to answer some common questions about industrial hemp, the low-THC oilseed and fiber varieties of Cannabis. If you do not find the answer to your question, please contact us at hempinfo@votehemp.com to inquire. Commonly asked questions will be added to this page.
We ask that you first scroll down and have a look below. If you can't find the answer to your question please check out our Myths & Facts page, Site Map, and/or search our Web site to see if you can find the answer yourself.
---
QUICK CLICK GUIDE — click on the titles below to view summaries
---
I am a member of the media. How do I get in contact with Vote Hemp's Communications Director?
Please see our Media Center & PR page for contact information. There you will also find our latest Press Releases and News Coverage as well as links to many other resources.
---
How can I help?
The best way to show legislators and the public that hemp is a great environmental and economic commodity is to buy hemp products! Nothing talks like money. As the market grows, so does general interest. Please see our What Can I Do? page for more on this and other ways to do something.
I recently watched the documentary "Standing Silent Nation." How can I help Alex White Plume and his family?
The best way help is to read this page for contact information and ideas on how to help.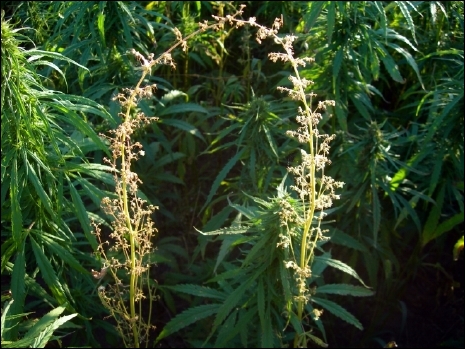 Close-up of the male plants
Image by Luke Zigovits for VoteHemp.com
Do you know where I can buy viable hemp seeds that will germinate?
No, we don't. Just asking us opens all of us up to possible conspiracy charges under 21 U.S.C. § 846, which is part of the Controlled Substances Act. You may not buy or possess hemp seed capable of germination for planting in the U.S. without a DEA permit unless you are a researcher working on an agricultural pilot program that has been certified by, and registered with, the state department of agriculture in a state that has passed hemp farming laws persuant to Section 7606 of the Farm Bill. Please click here to learn more about the legality of hemp in the U.S. You can find more information on the state hemp farming laws on our State Hemp Legislation page. We can not recommend growing hemp, except for research persuant to Section 7606 of the Farm Bill, until the state versus federal problem is finally resolved. If you choose to do so it's at your own risk.
So, what do I risk for planting hemp under state law without a DEA permit?
You are literally betting the farm to see if you can grow hemp under state law without a DEA permit, which they won't give you one of anyway. Federal civil asset forfeiture is not something to mess with. Your assets are considered to be guilty until the property owner prove them innocent. If all of your liquid assets are subject to forfeiture and that's what you need to prove your property is innocent, well, too bad. You had better get a good pro bono lawyer and pray a lot and you may have a slight chance of getting your property back. But, most likely you're not. Oh, and they don't have to file charges against you or prove that you are guilty of a crime to seize your property. For a little more on the subject please see 18 USC § 981 - Civil forfeiture. Also, there are federal mandatory minimum sentences for the number of marijuana plants grown. 1,000 plants, which at oilseed densities of 10 - 12 plants per square foot is only 4 feet by 25 feet, a person "shall be sentenced to a term of imprisonment which may not be less than 10 years or more than life" according to 21 U.S.C. § 841. Plus, to top it all off any person who is convicted under Federal or State law of planting, cultivation, growing, producing, harvesting, or storing a controlled substance in any crop year shall be ineligible for Federal agricultural program benefits, too.
Why Industrial Hemp?
The subject of why or whether to grow industrial hemp in the United States is often debated yet much misunderstood. The controversy surrounding the plant obscures much of its historical and potential impact — and its adaptability to diverse industries. Please click here to download the recently updated one page white paper "Why Industrial Hemp?" for a complete answer to this question. (PDF file 198k)
My friends often ask me why I eat hemp foods. What can I tell tell them about how good it is?
The Hemp Industries Association put out a great publication called Hemp is Hip, Hot and Happening, which has a great section on hemp foods that explains a lot.
Where can I buy hemp products?
Hemp foods, which are rich in omega-3 and omega-6 fatty acids, and hemp body care products are carried by large chains such as Whole Foods, Wild Oats, and Trader Joe's and by thousands of smaller independent natural food chains, stores and co-ops, and even by some mainstream grocery stores.
You can search for local retailers at HempStores.com. Please buy hemp food products from TestPledge Companies. We especially ask that you support Vote Hemp Supporters as without them we would not be able to do our work!
Outdoor retailers, ecological specialty stores and some department stores carry hemp clothing and accessories. You can see the wide range of hemp products available, and their makers, listed in the Hemp Industries Association's (HIA) Members/Product Directory.
I have read that hemp seeds must be sterilized to get into the U.S. does that mean that they are irradiated?
No, it does not. Sterilized means unable to reproduce or incapable of germination. You can sterilize seeds without irradiating them. Steam sterilization is the most common method of making whole hemp seeds incapable of germination. The second most common method is oven toasting them. Other hemp seed products are made incapable of germination by pressing for oil (hemp oil and hemp protein powder made from the seed cake), removing the shell (as shelled hemp seed are) or roasting (like for addition to coffee). Also, the standards for the U.S. National Organic Program prohibit irradiated products. The USDA organic seal verifies that irradiation, sewage sludge, synthetic fertilizers, prohibited pesticides, and genetically modified organisms were not used.
What is the difference between hemp and marijuana?
Marijuana and hemp both come from the same species of plant, Cannabis sativa L., but from different varieties or cultivars. There are different varieties of Cannabis, just as Chihuahuas and wolves are different breeds of Canis lupus.
Marijuana is the flowering tops and leaves of psychoactive varieties of Cannabis that are grown for their high THC content.
Hemp, also referred to as industrial hemp, is the low-THC oilseed and fiber varieties of Cannabis, which is grown for their seeds and fiber. Hemp is grown legally in just about every industrialized country except the USA.
Wait a minute, I thought that the difference between hemp and marijuana is that hemp is the male and marijuana is the female, is this not true?
There is a misconception that drug varieties are the female plant and hemp is the male. This is incorrect. Industrial hemp, the oilseed and fiber varieties of Cannabis, is low in THC and high in CBD, both male and female plants. This is true for both the dioecious varieties, which have male and female flowers on separate plants, as well as the monoecious varieties, which have both male and female flowers on the same plant, such as the early grain variety Anka or the French fiber variety Fibrimon.
OK, so I read on the Internet that the difference between hemp and marijuana is that hemp comes from Cannabis sativa and marijuana comes from Cannabis indica, is this not true either?
No. While the oilseed and fiber varieties, or cultivars, of Cannabis sativa are industrial hemp, there are also drug varieties Cannabis sativa, often referred to as strains. They are grown in very different manners - hemp is farmed as an agricultural crop and the drug varieties are grown as a horticultural crop. There are also drug varieties of Cannabis indica Lam, too. By the way, the word sativa is derived from the Latin satum, which is the supine of the verb sero meaning to sow, as in sow a crop. It is usually used in the naming of plants that are agriculturally useful. Centuries of selective breeding has produced cannabis plants for specific uses, including drug strains and hemp cultivars for fiber and seed production. The journal article The draft genome and transcriptome of Cannabis sativa. supports a separation of marijuana and hemp. You can learn more on our Different Varieties Of Cannabis page.
What are the names of the varieties of hemp that are being grown around the world?
Some of the most common varieties or cultivars being grown in Canada, in order of predominance are: USO 14, Finola (formerly FIN 314), Crag, USO 31, Alyssa, and Felina 34. These are all on the Health Canada List of Approved Cultivars. The 2012 List of Approved Cultivars (PDF file 98k), as the lists before it, are based on the Organization for Economic Co-operation and Development (OECD) List of varieties eligible for certification. Cannabis is listed in the list of "Crucifers and other oil or fibre species." (PDF file 236K) The OECD is a worldwide economic development organization based in Paris, France and was founded in 1961. The United States is one of the 30 member countries. Please see our Different Varieties Of Cannabis page for more detailed information.
Can you be more technical, what exactly is industrial hemp?
Industrial hemp is the oilseed and fiber varieties of Cannabis sativa L., which are intended for agricultural and industrial purposes. They are grown for their seed and fiber content as well as the resulting byproducts such as oil, seed cake, hurds, etc. Industrial hemp is characterized by being low in THC (delta-9 tetrahydrocannabinol) and high in CBD (cannabidiol). THC is less than 1% and in Canada and Europe the current legal level for cultivation is 0.3%. The ratio of CBD to THC is greater than one.
Then, what is marijuana?
Marijuana is a preparation made from varieties of Cannabis sativa L. that are intended for medical and recreational drug use. They are grown for their THC content, primarily in the flowering tops and to a lesser extent in the leaves. Cannabis sativa L. grown for marijuana is characterized by being high in THC (delta-9 tetrahydrocannabinol) and low in CBD (cannabidiol). The THC content is greater than 1%, usually 3% to 20%. The ratio of CBD to THC is less than one.
Is industrial hemp marijuana?
No. Even though they both come from Cannabis sativa L., the varieties that are used to make industrial hemp products (seed, fiber, etc.) and those that are used to make marijuana (flowering tops and leaves) are distinctly different. They are scientifically different and are cultivated in very different ways.
Is industrial hemp illegal to grow in the United States?
Technically the answer is no, it is not illegal to grow hemp in the U.S. and it has only been in its current state since the adoption of the Controlled Substances Act (CSA) in 1970. Tara Christine Brady noted this in her 2003 story "The Argument for the Legalization of Industrial Hemp" in the San Joaquin Agricultural Law Review:
"Currently it is illegal to grow hemp in the United States without a special Drug Enforcement Administration (DEA) permit being issued."
Renée Johnson, of the Congressional Research Service, also noted this in her 2012 CRS Report "Hemp as an Agricultural Commodity" for the U.S. Congress:
"Strictly speaking, the CSA does not make Cannabis illegal; rather, it places the strictest controls on its production, making it illegal to grow the crop without a DEA permit."
Growing hemp is kind of like driving, you can't drive without a license and you can't grow hemp without a permit. The difference is that it is almost impossible to get a permit from DEA to grow hemp.
Christine A. Kolosov, in her Comment "Evaluating The Public Interest: Regulation Of Industrial Hemp Under The Controlled Substances Act" in the UCLA Law Review, notes that:
"no court has actually considered whether, in light of the CSA's balancing test, the DEA can legitimately deny or delay licenses to cultivate industrial hemp. I argue that it cannot, particularly when states have adopted regulatory schemes like the one enacted in North Dakota."
Ms. Kolosov continues:
"In Part III, I explicate the federal registration requirements of the Controlled Substances Act outlined in 21 U.S.C. § 823(a), and illustrate that the statute's six factors compel the DEA to grant permits to farmers licensed under North Dakota law. I also argue that denying such applications is contrary to legislative intent."
I'd like to learn more about hemp, but I don't have a lot of time. What can I read to get a good understanding of the issues surrounding hemp?
Please read Hemp is Hip, Hot and Happening, which was in Utne magazine in September-October 2004. Then read The Vote Hemp Treatise: A Renewal of Common Sense: The Case for Hemp in 21st Century America, written by Erik Rothenberg, President of Atlas Corporation and a former Director of Vote Hemp. Then you should download and read Hemp as an Agricultural Commodity by Jean M. Rawson, a Specialist in Agricultural Policy for the Congressional Research Service. Hemp as an Agricultural Commodity can be downloaded here. (PDF file 392k) If after reading these three documents you find that you would like to know even more please check out our Download Center where you will find even more information about industrial hemp.
Are hemp foods legal to import, buy, and consume in the United States?
Yes. The case HIA v DEA established that hemp foods are exempt from control in the Controlled Substances Act and that they remain legal. An excellent overview of the case can be found on the DEA Hemp Food Rules page. The Ninth Circuit Court of Appeals opinion invalidating DEA final rules can be downloaded here and directly from the Ninth Circuit Court of Appeals here. (PDF file 72k)
How much is the hemp foods market worth in the United States?
The HIA estimates that the total value of annual sales of hemp foods in the United States for 2011 is about $43.5 million. They also estimate that the total retail value of hemp food, supplement, and body care sales in the U.S. to be in the range of $130-152 million for 2011. Sales of all hemp products in the U.S. is estimated to be around $452 million.
Market research obtained by the Hemp Industries Association (HIA), collected by the market research firm SPINS, was obtained from natural and conventional food retailers, excluding Whole Foods Market and certain other establishments, who do not provide sales data — and thus underestimates actual sales by a factor of at least three. According to the SPINS data, combined U.S. hemp food and body care sales grew in the sampled stores by 7.3%, or $2.98 million, over the previous year ending December 26, 2011 to a total of $43.5 million.
Does hemp oil cure cancer?
Hemp oil, which is also referred to as hempseed oil, is a food-grade vegetable oil that is expeller pressed from low-THC oilseed varieties of the Cannabis plant. There is some confusion about the term hemp oil as some proponents of the medical use of hash oil, which is solvent extracted from the bud and leaves of high-THC varieties of the Cannabis plant, purposely refer to it as "hemp oil" to make their claims. Hemp oil is a quality food product, not medical cannabis. Please also see the statement Hemp Oil is Nutritional Food Grade Oil Pressed From Hemp Seed from the Hemp Industries Association for more information on this subject.
If I recently consumed hemp foods, could I fail a drug test?
If the only source of THC in your body is from hemp foods that are produced from Canadian grown hemp seeds and eaten in reasonable quantities, it is virtually impossible to fail a drug test by eating hemp foods.
The TestPledge program is a voluntary commitment by the North American hemp food industry to limit THC concentrations to levels that cannot result in positive drug tests.
We recommend that you read the TestPledge Answers page first. If you need more technical information please download and read the study summary "Evaluating Interference of THC in Hemp Food Products With Employee Drug Testing," which was prepared by Gero Leson, D.Env. and Petra Pless. Please click here to download. (PDF file 21k)
We also recommend that you read Δ9-Tetrahydrocannabinol Content of Commercially Available Hemp Products (PDF file 128k) This is an interesting study that generally shows that trace THC in hemp foods has been reduced and that eating hemp foods "should not be considered as a realistic cause for a positive urine analysis result." (Final sentence of Results and Discussion, pp. 431). The study was published in the July/August 2008 issue of the Journal of Analytical Toxicology. The authors, Justin M. Holler, Thomas Z. Bosy, Christopher S. Dunkley, Barry Levine, Marilyn R. Past, and Aaron Jacobs work for the Division of Forensic Toxicology, The Armed Forces Medical Examiner System, Armed Forces Institute of Pathology; the Navy Drug Screening Laboratory; and the Air Force Medical Operations Agency.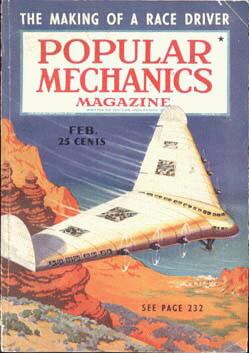 I have read that hemp can be used to produce more than 25,000 products. I see that figure quoted everywhere. What is the source of that number of products?
The quote comes from the fourth paragraph of the Popular Mechanics Magazine story the New Billion-Dollar Crop that was in the February 1938 issue.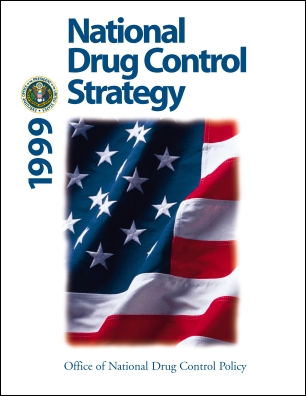 How did the current U.S. policy on industrial hemp come to be?
The current government policy comes from the White House Office of National Drug Control Policy (ONDCP). On July 29, 1997 they issued an ONDCP Policy Statement on Industrial Hemp. On April 10, 2000 a memo was written by ONDCP General Counsel Ed Jurith to U.S. Customs Chief Counsel Alfonso Robles on the subject of Importation of "Hemp" Products. The ONDCP's industrial hemp policy was formalized in the National Drug Control Strategy Annual Reports from 1999, 2000 and 2001. This policy was set under the Clinton Administration, starting with ONDCP Director Lee Brown and was carried on by Director Barry McCaffrey, and continued into the Bush administration by Director John Walters, which culminated in DEA trying unsuccessfully to ban hemp foods. Please click here to download a PDF (540K) compilation of the sections on industrial hemp from the three Annual Reports to see how the policy evolved during this time period just after hemp farming was reintroduced in Canada.
What happened to Vote Hemp's "Allow Industrial Hemp to be Grown in the U.S. Once Again" petition?
On August 5, 2010 we had a meeting in Washington, DC with senior policy advisors at ONDCP. We made our presentation and asked for a clarification of current policy as well as changes to allow for hemp farming once again in the U.S. The meeting went very well, but ultimately we never received a clarification of policy, which we were promised. On September 22, 2011 we posted a petition on the We the People petition site run by the White House. On November 4, 2011 we received an email from ONDCP asking for a briefing about hemp for a senior staffer who would would be writing the petition response. We provided him with a half hour briefing on the phone, follow up emails, and a complete set of documents (zip file 29.4 MB) which included all of the documents that we brought to our August meeting plus some updated information. On April 24, 2012, a little more than seven months after we posted our petition, the ONDCP issued a response titled What We Have to Say About Marijuana and Hemp Production. It was just one paragraph and was purportedly authored by ONDCP Director Gil Kerlikowske.
America's farmers deserve our Nation's help and support to ensure rural America's prosperity and vitality. Federal law prohibits human consumption, distribution, and possession of Schedule I controlled substances. Hemp and marijuana are part of the same species of cannabis plant. While most of the THC in cannabis plants is concentrated in the marijuana, all parts of the plant, including hemp, can contain THC, a Schedule I controlled substance. The Administration will continue looking for innovative ways to support farmers across the country while balancing the need to protect public health and safety.
This ignorant response was penned by someone oblivious to the facts that we presented to ONDCP and to the fact that DEA lost the case HIA v. DEA. Industrial hemp remains legal for import and sale in the U.S., but U.S. farmers still are not permitted to grow it.
---
We are currently and will continue to develop this resource. Your donation can help; please visit our Contribute page. Check back again soon!