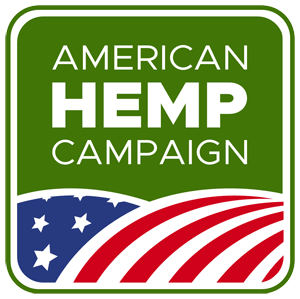 In July 2018, Vote Hemp teamed with craft brewer New Belgium Brewing and GCH, the company behind Willie Nelson's cannabis brand, to form the American Hemp Campaign, which is dedicated to building support for commercial hemp farming across the United States. As all of us familiar with this issue know, hemp production is still heavily restricted in the U.S., despite recent policy advancements at the state and federal levels. According to a Congressional Research Service report released in May 2018, "[T]he U.S. market is largely dependent on imports, both as finished hemp-containing products and as ingredients for use in further processing (mostly from Canada and China)."
The campaign will focus on educating lawmakers, opinion leaders, and the public about the economic and job-creating benefits of domestic hemp production. Hemp is an agricultural commodity with a wide variety of uses, and U.S. hemp product sales are estimated at $820 million annually in 2017. Forcing American businesses to import hemp denies a highly profitable crop to U.S. farmers and countless agricultural and manufacturing jobs to U.S. workers.
The American Hemp Campaign is a coalition-based effort, and Vote Hemp, GCH, and New Belgium are seeking the involvement of other organizations and companies that are interested in seeing a vibrant U.S. hemp industry. They have retained VS Strategies, a public affairs firm whose principals have collectively spent decades enacting and shaping cannabis-related policies and influencing public opinion. They also receive assistance from Vicente Sederberg LLC, a national leader on hemp law and policy.
If you are interested in receiving updates about the American Hemp Campaign and other Vote Hemp activity, please join our mailing list. And visit our Donate page if you would like to support these efforts financially. It would be greatly appreciated.
American Hemp Campaign In the News
San Antonio Express-News: Pressure builds for Texas to move on hemp
Houston Chronicle: Texas farmers see new source of green in legal hemp
Austin American-Statesman: Hemp could be big Texas cash crop if state legalizes it, advocates say
Dallas Morning News: The other kind of cannabis: Advocates push to legalize hemp farming in Texas
Cannabis Business Times: Texas Lawmakers to Hold Hearing on Industrial Hemp
Cannabis Business Executive: Texas Advocates Are Pushing To Legalize Hemp
HEMP Magazine: 'American Hemp Campaign' Raises Awareness for Hemp's Potential in the U.S.
Hemp Industry Daily: Willie Nelson, New Belgium Brewing funding new hemp farming campaign
Denver Post: American Hemp Campaign to advocate for commercial production
The Coloradan: New Belgium teams up with Willie Nelson to promote hemp production
Loveland Reporter-Herald: Fort Collins' New Belgium Brewing joins pro-hemp campaign
Westword: New Belgium, Willie Nelson Call for American Hemp Reform
MorningAgClips: American Hemp Campaign formed