Today the FDA published a
notice
in the Federal Register regarding a public hearing to be held May 31 in Silver Spring Maryland. Requests to present in person are due by May 10 and the deadline for written comments is July 2nd. Details on how to submit comments are included in the
notice
.
Date: May 31, 2019
Time: 8:00 a.m. – 6:00 p.m.
Location: FDA's White Oak Campus
Building 31, Room 1503 – Great Room
10903 New Hampshire Avenue
Silver Spring, Maryland 20993
Statement From FDA Commissioner
Commissioner Scott Gottlieb also issued a statement in which he outlined steps that FDA plans to take to advance their consideration of a framework for the lawful marketing of appropriate cannabis and cannabis-derived products under our existing authorities. These new steps include:
A public hearing on May 31, as well as a broader opportunity for written public comment, for stakeholders to share their experiences and challenges with these products, including information and views related to product safety.
The formation of a high-level internal agency working group to explore potential pathways for dietary supplements and/or conventional foods containing CBD to be lawfully marketed; including a consideration of what statutory or regulatory changes might be needed and what the impact of such marketing would be on the public health.
Updates to FDA's webpage with answers to frequently asked questions on this topic to help members of the public understand how the FDA's requirements apply to these products.
The issuance of multiple warning letters to companies marketing CBD products with egregious and unfounded claims that are aimed at vulnerable populations.
Vote Hemp intends to submit comments to FDA and share those with you. We urge you to consider submitting comments to FDA telling them about your experiences with hemp extracts and hemp derived CBD products. We also ask you to urge FDA to keep a path open for hemp derived foods and dietary supplements that contain CBD and other useful phytocompounds.
USDA will host a Hemp Listening Session on March 13th at 12 pm EST
Rules OK'd for hemp crops in Arkansas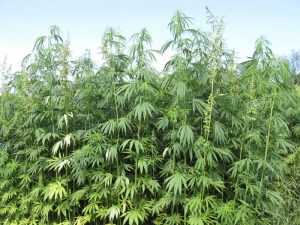 The state Plant Board on Thursday approved rules that will allow Arkansas farmers to grow hemp as part of a program to assess the marketability of the crop.
The General Assembly approved the program in early 2017 but its formal adoption has been sidelined for months.
"I'm happy to finally see it go through," Nicholas Dial, president of the Arkansas Hemp Association and co-author of the draft of legislation eventually approved by large margins in both the House and Senate, said Thursday after the board's vote.
The board still must determine when it will begin accepting applications to become licensed growers.
House Bill 1778, now Act 981, created the industrial hemp program. Only one House member and no senator voted against the bill.
Hemp — a cousin to marijuana — contains no more than 0.3 percent tetrahydrocannabinol, or THC, the psychoactive component that gives the "high" from marijuana use. Growing hemp was illegal until the 2014 farm bill approved by Congress allowed states to set up research programs that also would involve private growers of the fiber.
Arkansas is at least the 37th state to approve such a research program, according to the National Conference of State Legislatures.
The rules also still must go through the Legislative Council, a body of lawmakers that conducts the Legislature's business when it isn't in session.
The Plant Board had initially approved rules and regulations in March, but concerns of Gov. Asa Hutchinson held up the measure for several more weeks, Dial said. "Instead of taking three or four days, it took two months," Dial said.
Hutchinson signed off on the rules and regulations in mid-May, which then opened the process to a 30-day period for public comment that ended last week.
Hutchinson let HB1778, and 12 other pieces of legislation, become law without his signature.
"I don't approve of every bill that lands on my desk, but my disagreement doesn't always rise to the level of a veto," Hutchinson told the Arkansas Democrat-Gazette in April 2017, referring to all 13 pieces of legislation he didn't sign.
The Plant Board, after nearly an hour of going through each provision and considering pertinent written comments from the public, adopted the rules without opposition among the 13 members who voted Thursday.
"It's been a long process," Dial said, noting the Plant Board has been busy since last year in dealing with complaints of dicamba damage to crops and other vegetation not tolerant of the herbicide. Dial said he liked the changes made to the rules between the first and second times the Plant Board considered them.
But Dial also noted that pending federal legislation could make much of the Arkansas work moot.
Senate Majority Leader Mitch McConnell, R-Ky., added an amendment to the 2018 farm bill that defines hemp as an agricultural commodity and removes it from the list of federally controlled substances. McConnell's amendment states the regulators of hemp production and makes hemp farmers eligible to apply for crop insurance. Hemp researchers also could apply for grants from the U.S. Department of Agriculture.
Content from: https://www.arkansasonline.com/news/2018/jun/22/rules-ok-d-for-hemp-crops-in-state-2018/.
Vote Hemp Releases 2018 U.S. Hemp Crop Report Documenting Industrial Hemp Cultivation and State Legislation in the U.S.
Oregon Senators call on FDA to update hemp regulations
These Tennessee farmers grew tobacco for decades. Now, they grow hemp. Someday, maybe, marijuana.
Pennsylvania farmers see opportunity in federally legal hemp
Alaska is on the brink of a hemp-growing industry. But first, the state gets to pick the players.
Vote Hemp to Hold Press Conference to Discuss Passage of Hemp Farming Legalization in the 2018 Farm Bill
South Dakota unlikely to allow CBD oil even though it's in farm bill