On Tuesday December 11, the U.S. Senate passed the 2018 Farm Bill by a vote of 87-13. The bill includes provisions which legalize commercial hemp farming.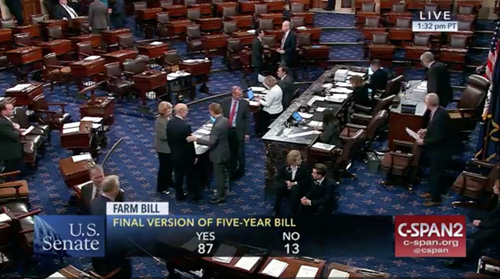 The Farm Bill will fully remove hemp from the Controlled Substances Act (CSA) and moves federal regulatory authority to the USDA. The bill also includes funding and authorization for research and authorizes crop insurance.
The definition of hemp in the Farm Bill is more comprehensive that previously and includes all parts of the plant. Its specifically lists cannabinoids and clearly removes hemp extracts containing CBD from control under the CSA.