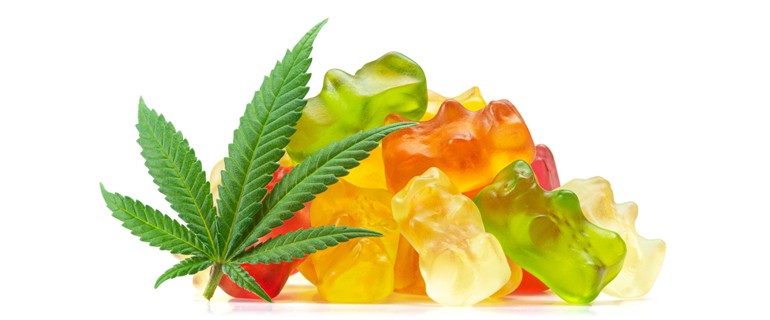 ALEXANDRIA, Va.—The U.S. Food and Drug Administration is exploring the safety of legal cannabis-infused food and supplements and will eventually create a set of recommendations on how to regulate cannabis-derived products in the coming months, reports the Wall Street Journal.
The agency is studying the long-term impacts of daily use of CBD, whether it can be safely consumed during pregnancy and other usages. The agency is also concerned about CBD's impact on future fertility, according to Patrick Cournoyer, who is in charge of developing the agency's cannabis strategy.
"Given what we know about the safety of CBD so far, it raises concerns for FDA about whether these existing regulatory pathways for food and dietary supplements are appropriate for this substance," FDA Principal Deputy Commissioner Janet Woodcock told the Journal.
CBD is legal, thanks to the 2018 Farm Bill that legalized hemp, but the FDA is in charge of regulating hemp products. However, many companies that manufacture CBD products have operated without specific guidelines on production and marketing, while some states have moved forward ahead of the FDA with their own rules on these products.
The FDA does say that CBD and similar chemicals are not allowed in foods and marketed as supplements, but that has not stopped the cannabis-derived product market from proliferating. The market was worth $4.6 billion in 2021 and was expected to quadruple by 2026.
Within months, the agency plans to decide how legal cannabis should be regulated and whether these standards will require new agency rules or new legislation from Congress, agency officials told the Journal.
"I don't think that we can have the perfect be the enemy of the good when we're looking at such a vast market that is so available and utilized," Norman Birenbaum, a senior adviser in the agency working on the issue, told the Journal. "You've got a widely unregulated market."
According to the National Institutes of Health, cannabinoid research is in its early stages. The studies are looking to see how CBD works on the body and its potential ability to relieves pain, but some evidence suggests that it can be harmful to some people.
Some companies are waiting until the agency gives formal direction on the regulation of CBD before they bring products to market.
"We still have members that want to get into this space, but they want to do it legally," Roberta Wagner, vice president of regulatory and technical affairs at the Consumer Brands Association, told the Journal.
The chemical known as delta-8, and other new cannabinoids, have complicated the agency's efforts, as these products meet the definition of legal cannabis but are intoxicating and have led to concerns for the agency, according to Birenbaum. Delta-8 is one of over 100 cannabinoids produced in the cannabis sativa L. plant but is not found naturally in significant amounts.
"Over the last year and a half, we have seen a whole host and cadre of intoxicating hemp derived cannabinoids come up," said Birenbaum told the Journal. "There are very, very different regulatory considerations for products that are going to intoxicate you."
In May, the FDA issued warning letters to five companies for selling products labeled as containing delta-8 in ways that violate the Federal Food, Drug and Cosmetic Act. This is the first time FDA has issued warning letters for products containing delta-8 THC.
"Delta-8 THC has psychoactive and intoxicating effects and may be dangerous to consumers. The FDA has received reports of adverse events experienced by patients who have consumed these products," wrote FDA in the release.
FDA officials say it is focusing its enforcement on products that are an immediate threat to public health, such as CBD gummies that could be accidentally eaten by kids. Birenbaum said the agency wants to educate consumers about potential health consequences of cannabis and the products' varying quality.
"The safety profiles around these products are not what they are generally accustomed to and not the same as what they get from other products when they walk into a wellness store or grocery store or even a gas station," he told the Journal.
Visit the NACS CBD and Cannabis topics page for news and legal information on the sale of CBD and CBD-related products. The NACS Sales of CBD and Related Products resource is designed to help retailers navigate the gray areas around the sale of these products.
Content from: https://www.convenience.org/Media/Daily/2023/Jan/3/3-FDA-Regulating-CBD-Products_Category-Management.