New Jersey lawmakers want to create a pilot program that would explore building out the hemp industry in the state.
The Senate Economic Growth Committee on Monday will consider whether to advance a measure that would establish such a program, which the New Jersey Department of Agriculture would regulate.
"More than 20 industrial hemp-producing countries worldwide each generate millions of dollars in revenue selling everything from fabrics to personal care products made from one of the world's oldest crops," said former Assemblyman Reed Gusciora, D-15th District, who introduced the bill prior to resigning to become mayor of Trenton.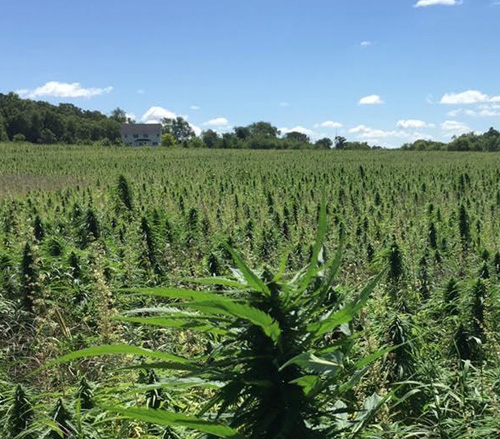 As of 2017, 15 other states enacted their own hemp industries, which all told brings in a half-billion dollars annually, according to Gusciora.
"Allowing our farmers to grow hemp will be an economic engine for our agribusiness and a way to preserve more farm space in our state," Gusciora added.
Proponents of the measure, Assembly Bill 1330, have said hemp contains only miniscule amounts of tetrahydrocannabinol, or THC, the active ingredient found in marijuana.
Assemblywoman Nancy Pinkin, D-18th District, another sponsor of A1330, said hemp might conjure up the image of "something that's maybe a nefarious business," which she wants to change through the pilot program.
"It's not making marijuana," Pinkin said of the proposed pilot. "It's for manufacturing some of the other things that people use hemp for."
Pinkin said institutions of higher education such as Rutgers University, which possess agricultural studies programs, would be able to develop different products and research based on hemp.
The measure passed by a 67-0 vote on the Assembly floor June 30, with seven abstentions.
Under A1330, the state agriculture department would be able to set up a criminal background check and vetting process for license applicants and keep tabs on who is selling and buying hemp.
The department would have the authority to issue licenses to grow, cultivate, sell, possess and distribute hemp.
Businesses and farmers would be barred for producing and selling hemp for medicinal purposes, Pinkin said.
The state agriculture department would periodically test a business' hemp products to make sure the THC concentration doesn't make up more than 0.3 percent of a dry product's weight, otherwise it would meet the state's legal threshold to be considered marijuana, which is not as of yet legal in a recreational capacity and subject to state regulation for medicinal use.
Content from: http://www.njbiz.com/article/20180914/NJBIZ01/180919910/lawmakers-looking-to-jumpstart-hemp-industry-in-nj.