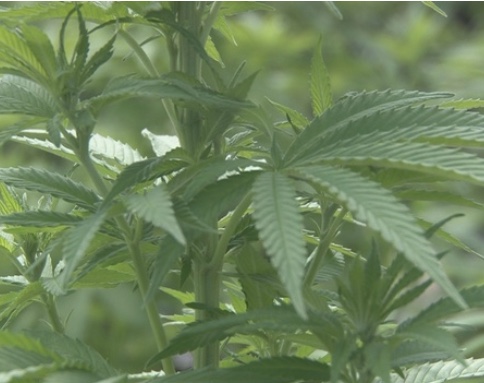 COOL RIDGE, WV – The hemp industry is growing like a weed, but could West Virginia be the new frontier?
According to hemp farmer, David Munsee, hemp could be the future of agriculture in the state.
"It's time as a farmer to stand up and grow a productive crop and make some money," Munsee said.
Munsee owns and operates Cool Ridge Hemp Farms on Flat Top Road. Munsee said it is part of a $2.1 billion industry that he wants to bring to West Virginia.
"I can imagine 5,500 farmers doing five to ten acres across the state," Munsee said.
As the CEO of Advanced Growers Inc, he currently employees three people. Munsee explained he is looking to expand his business and hire more people.
"I see next year being an opportunity to employ six to ten people," Munsee explained.
Munsee said he believes hemp is a commodity plant, meaning it can be imported and exported. He added the uses for hemp are endless.
"This is not a marijuana plant, this is not medical marijuana," Munsee said. "This plant is used to make creams and lotions, shampoos and conditioners..tinctures."
Munsee said he brought his company here because West Virginia has some of the most tolerant hemp laws in the country, which is helpful for farmers.
According to state law, growers are allowed to produce hemp if they are licensed by the West Virginia Commissioner of Agriculture. West Virginia Growers must use seeds which produce plants containing less than one percent THC.
"It won't get you high," Munsee said. "This is not a plant to be scared of. This is used to make paper, fiber, etc."
Munsee said he has high hopes for the hemp industry in West Virginia.
"This will boost their economy as a farmer, this is also an employment opportunity," said Munsee.
Munsee plans to expand to Greenbrier County in the near future.
Content retrieved from: https://www.wvnstv.com/local-news/raleigh-county/local-hemp-farmer-has-high-hopes-for-industry-in-west-virginia/1349773506.