On Wednesday May 9, 2018 Gov. Larry Hogan signed HB 698 and S 1201 into law. The bill authorizes hemp pilot programs and research under the Farm Bill. Maryland will finally begin authorizing hemp farming starting in 2019.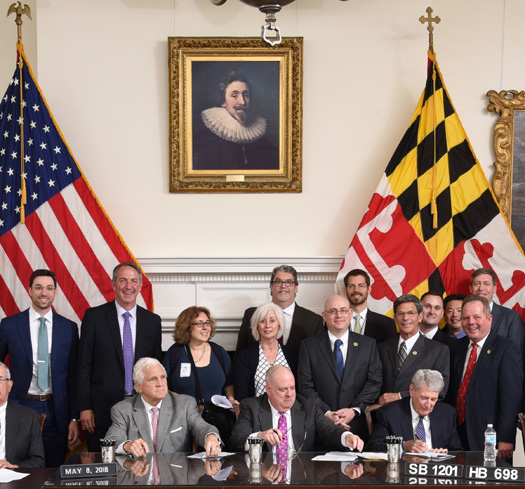 The bill signing was a historic moment for hemp advocates around the state. Special thanks goes out to Del. David Fraser-Hidalgo who has lead the effort, Sen. Conway who sponsored the Senate version of the bill and former Del. Dan Morhaim who passed the first hemp legislation in Maryland back in 2000. Thanks also to the many farmers, businesses and advocates who spoke at hearings and educated legislators on the potential benefits for the state.

Grow and Fortify has started the Maryland Industrial Hemp Coalition, a trade group for farmers, business owners and advocates. The group has been working with regulators to get the licensing regulations in place and ensure they work for stakeholders.