Gov. Pete Ricketts signed a bill Thursday that will clear the way for farmers to plant hemp as an alternative crop.
The Nebraska Hemp Farming Act (LB657) would recognize the plant as a viable agricultural crop and align state law with federal law — industrial hemp was legalized in the 2018 farm bill — regarding its cultivation, handling, marketing and processing. It would open up new commercial markets for farmers and businesses through sale of its products.
In debate on the bill, Omaha Sen. Justin Wayne, who introduced it, said hemp production was coming, one way or another, and rather than being out of the business for two to three years, it was important that Nebraska get in now.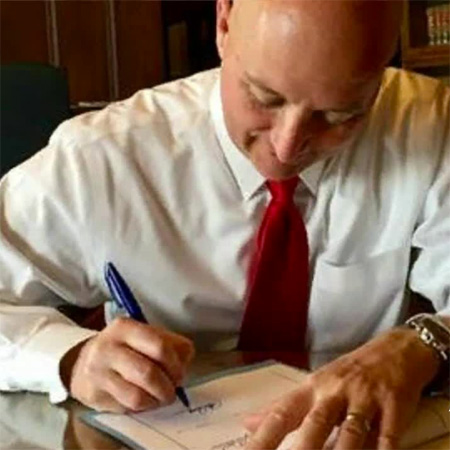 The bill would set up licensing and fee requirements for farmers who wish to grow hemp, outline reporting and enforcement requirements by the Nebraska Department of Agriculture, and create a hemp checkoff program.
It would require registering the crop with a GPS location, and plants grown would be required to be submitted for testing to determine whether they contain less than 0.3 percent THC, the psychoactive drug in marijuana.
The bill would also have the state Department of Agriculture, in consultation with the Nebraska State Patrol, adopt rules regulating the carrying or transporting of hemp in the state to ensure that marijuana or any other controlled substance is not disguised as hemp and carried or transported into or through the state.
Hemp is a variety of cannabis, and throughout debates on the bill, Sen. John Lowe of Kearney has argued that the allowance of industrial hemp would create a slippery slope.
"The hemp bill's a Trojan horse bill for marijuana," he said. "If you don't want your children or grandchildren getting easy access to drugs, because that's what this is, don't vote for this bill."
The bill passed last week on a 43-4 vote, more than enough to enact the emergency clause (33 votes required). Those voting no were Sens. Joni Albrecht, Robert Clements, Steve Erdman and Lowe. Present and not voting was Sen. Mike Groene.
Content from: https://journalstar.com/legislature/ricketts-signs-hemp-farming-act-into-law/article_03407d68-0545-5e0a-9f37-80a225798742.html.