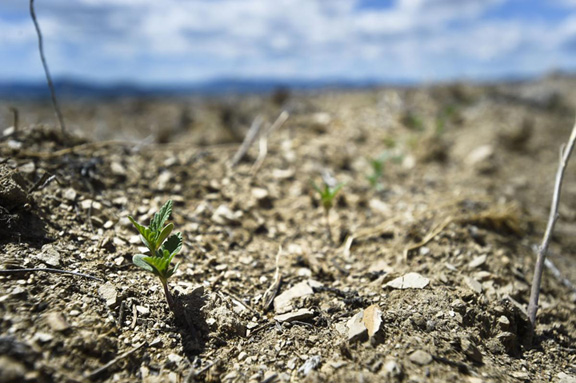 In June of 2017 Vote Hemp was contacted by Kim Phillips, a family farmer from Montana who had received a state license to grow hemp. She planted the seed and after hemp plants initially sprouted, she didn't receive any rain. She requested access to water from the Bureau of Reclamation as she had previously for her other crops, but they denied her request and told her that hemp was federally illegal. She was growing hemp in a state licensed hemp pilot program which was authorized by Section 7606 of the 2014 Farm Bill and her crop was completely legal under state and federal law. She explained this but the Bureau of Reclamation refused to acknowledge the facts and again denied her water access.
She contacted officials at the Montana Department of Agriculture and they agreed that she was fully legal and entitled to water for her hemp crop. They wrote the Bureau of Reclamation on her behalf explaining that her crop was completely legal and authorized. The Bureau still refused to give her water access for her crop.
Kim reached out to Vote Hemp and asked for our help. We agreed to intervene and had our attorney write a detailed letter to the Bureau Reclamation explaining how Congress had legalized hemp research and pilot programs and urged them to reconsider their decision. Unfortunately it was too late to salvage the crop for the year.
Kim decided to try to grow hemp again in 2018. This time she contacted the Bureau of Reclamation before planting. They again resisted providing the water. Kim's lawyer Penelope Strong and Vote Hemp board member and Hoban Law attorney, Patrick Goggin, both spoke with officials at the Bureau of Reclamation and urged them to reconsider. Additional arguments were provided including the recent 9th Circuit decision in HIA v. DEA. Finally on June 1, 2018, Patrick was notified by Dept. of the Interior attorney Bryan Wilson that they would be releasing the water to Kim.