US States With Hemp Legislation and Pilot Programs
Thirty-one (33) states have defined industrial hemp as distinct and removed barriers to its production. These states will be able to take immediate advantage of the hemp research and pilot program provision of Section 7606 of the Farm Bill: Alabama, Arkansas, California, Colorado, Connecticut, Delaware, Florida, Hawaii, Illinois, Indiana, Kentucky, Maine, Maryland, Michigan, Minnesota, Montana, Nebraska, Nevada, New Hampshire, New York, North Carolina, North Dakota, Oregon, Pennsylvania, Rhode Island, South Carolina, Tennessee, Utah, Vermont, Washington, West Virginia, Wyoming and Virginia.
Fifteen states had hemp pilot programs or research in 2016: Colorado, Hawaii, Kentucky, Indiana, Maine, Minnesota, Nebraska, Nevada, New York, North Dakota, Oregon, Tennessee, Vermont, Virginia and West Virginia
State legislators and farm policy organizations, for more information about passing a resolution in support of industrial hemp or a hemp study bill please see our Hemp Resolution and Study Bill pages.
---
Two industrial hemp bills have been introduced in the 114th Congress. S. 134 was introduced on January 8, 2015 by Senator Wyden (D-OR). H.R. 525 was introduced on January 30, 2015 by Representative Thomas Massie (R-KY). The bills define industrial hemp, exclude it from the definition of "marihuana" in the Controlled Substances Act, and gives states the exclusive authority to regulate the growing and processing of industrial hemp under state law.
Please see our Federal Legislation page for much more information.
All state hemp bills and resolutions introduced since 1995 are listed in the chart below the clickable map of the United States.
---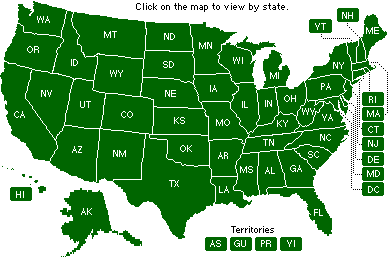 ---